Welcome to Montreal and West Island of Montreal
We are a proud family based real estate team servicing the West Island of Montreal for over 40 years. Julie, Andrea and Lori were born and raised in Montreal while our father, Joe, was born in Italy and immigrated to Montreal at the age of 8. We have helped more than hundreds of families find their dream homes in the West Island of Montreal and surrounding areas.
We provide services in two official languages, English and French, and can communicate well in Italian. Whether you are looking for your main residence, land to create and build your dream home, or wish to explore investment opportunities, we will work closely with you to ensure that you receive the best representation and the highest level of expertise and guidance. If you want to learn more about our team, please visit the profile section, or feel free to email us at This email address is being protected from spambots. You need JavaScript enabled to view it.. You can also follow us on Facebook @Équipe/Team Morielli_lorimorielli and Instagram @équipe.team.morielli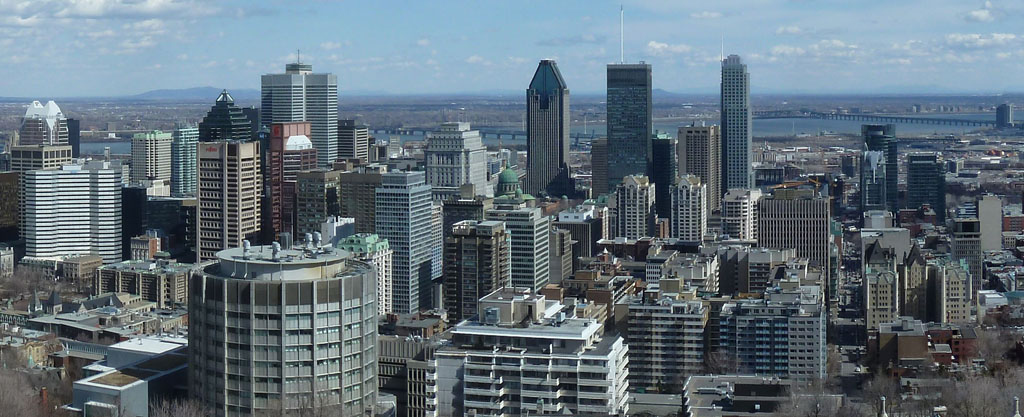 ---
Fun facts about Montreal
After Paris, Montreal is the second most French-speaking city in the world. However, most Montrealers, especially in western Montreal and downtown, are bilingual. Many people also speak a third language.
Montreal has the largest number of restaurants per capita in Canada, New York is the second largest. Montreal's restaurant scene is very international, including menus from all over the world.
Montreal was the first North American city to be recognized by UNESCO as the "United Nations Alliance for Cultural Diversity" in 2006. With this honor, Montreal's efforts and enthusiasm and the city's potential design in the field of economic and social development are recognized.
Montreal was built near the Royal Villa and got its name from this city. Mount Royal Park on the hill was designed by Frederick Law Olmsted, the same person who designed Central Park in New York City. The buildings in Montreal are no taller than the famous cross found on Mount Royal!
Montreal has an underground city, which is a series of interconnected tunnels under the city, 32 kilometers long. The tunnel connects shopping malls, more than 2,000 shops, 7 subway stations, universities, banks, offices, museums, restaurants, etc.
Montreal is the number one city in North America for hosting international events. Montreal is home to the famous "Cirque du Soleil" and hosted the Summer Olympics in 1976. Montreal also participated in Expo 67, which is considered the most successful world fair of the 20th century. Montreal has the Montreal International Jazz Festival, Just For Laughs Music Festival, International Fireworks Festival, Les FrancoFolies de Montréal, Montreal Beer Festival, Montreal Reggae Festival, International Film Festival, International Circus Festival Art, Divers/Cité Gay and Lesbian Pride , Blue City International Literature Festival, Montreal Grand Prix and many more.
Montreal has Canada's second largest amusement park "La Ronde". It is the largest in Quebec with an area of 146 acres and is located at the eastern end of St Helen's Island. It provides 10 roller coasters, one of which is a 40-meter-high, called 'the monster'. It is the world record holder for the highest double-track roller coaster in the world. Every year, the park welcomes more than 3 million visitors.
Montreal receives more than 18,000 foreign students from more than 150 countries every year and was listed as the top destination for higher education research in 2013. Montreal has 11 university-level institutions, including 4 world-class universities: McGill University, Concordia University, University of Montreal and UQAM. Montreal has the cheapest tuition fees in Canada.
Did you know that John Lennon wrote a poem for peace in Montreal on June 1, 1966 when he was "sleeping" at the Queen Elizabeth Hotel? This hotel welcomes many famous guests including Queen Elizabeth II, Fidel Castro, Charles de Gaulle, Princess Grace of Monaco, Indira Gandhi, Nelson Mandela, Dalai Lama and John Travolta and more. However, when John Lennon, who was denied entry to the United States, went to bed in room 1742 and wrote 'there's a chance for peace', the hotel gained international recognition. This song later became an anthem of the American anti-war movement.
More than 85% of the world's maple syrup comes from Quebec, including maple biscuits, maple syrup, maple spread, maple marinade, etc., all of Montreal's specialty products. In the spring, during the so-called temporary work (sugar time), people flock to the traditional sugar shacks around Montreal to enjoy these delicacies.
---
West Island of Montreal
Here are 10 reasons live on the West Island of Montreal!
1. Quiet:
Of course, living in the city center will put you in the middle of the action, but it will put you in the middle of the whole action. Although it looks great to live just a few blocks from your favorite bar, you may not feel it when you have children or you want a quiet sleep. Although it may be loud during peak hours on the West Island, it is not as noisy as living in this city.
2. Amazing High Schools :
The West Island has some of the best elementary and high schools in Montreal, both public and private. Public - From St. Thomas High School with their International Baccalaureate Middle Years Program, Chêne Bleu and John Rennie's Sport-Études Program, to Beaconsfield High School's Embarkation Program for students who take an alternative approach to learning, the West Island boasts an impressive academic record.
Visit the "Useful Links" section on our website to find out more.
3. It's Good For Anglophones
If you happen to be an Anglophone living in Quebec, then you might consider the West Island to be Montreal's Mecca. Most of the residents on the West Island identify themselves as Anglophones, and nearly everyone else considers themselves to be bilingual. It's the perfect place to live if you don't speak English, or haven't mastered French quite yet.
4. Housing is more affordable.
If you like paying more than $900,000+ for fixers-uppers, or you don't mind apartment life, then the city center is definitely the place for you. On the other hand, if you want to pay less for more house, you should definitely consider finding a place on the West Island, especially Pointe Claire, Pierrefonds, Dollard-des-ormeaux, Ile Perrot, Pincourt, and Vaudreuil. Not only can you be close to public transportation (making the city fast and convenient), but you can save more money in a great neighborhood every month, and who wouldn't want that?
5. It's Green
Arguably, the West Island has the most greenspace out of all of Montreal. With the Morgan Arboretum, Cap-Saint-Jacques, Terra Cotta Park… there's so much nature for people to enjoy. Not only do they have parks and huge fields for people to explore, but they're easily accessible for most residents. There's really nothing better than a hike with some friends after a long day cooped up inside.
6. Community Oriented
It's not that individuals living downtown are self-centered, it's just that there isn't as great of an emphasis on community as there is in the West Island. The boroughs celebrate their inauguration with huge parties or festivals, such as Kirkland Day, Pincourt Firemen's Day, Beaconsfield Day, etc, where each community gather to celebrate these dates. People are friendly and genuinely care for and help each other out when needed. It's a perfect place to raise a family with numerous parks and activities catered to children or for people who are new to the city and want to make friends.
7. Outdoor activities
Speaking of activities, West Island has many outdoor activities and clubs you can become a member of. Do you like skiing? Rigaud is a good place to start. Want to go swimming? Check out 2 of the many swimming pools at Pointe Claire or Ste-Anne-de-Bellevue. Horse back riding? Saint Lazare or Hudson is the place to go. Soccer? There are 3 great clubs to be a part of, specifically FC3LACS, St Lazare, and Lakeshore. Not to mention hockey, tennis, baseball, and so much more.
8. Low Stress
Things just don't seem as stressful on the West Island as they do downtown. Maybe it's because there isn't as much noise, they save more money on rent, or because they can go outside and smell the roses, but the days feel more laidback and less scheduled out there. If you're an anxiety riddled person, then you may want to consider moving asap.
9. It's Quaint
Don't get us wrong, the West Island isn't a small place, and it's definitely not outdated. But the villages, like the Pointe-Claire or Beaurepaire Village for instance can make you feel like you're in a small town with small town comforts. Mom-and-pop restaurants, independent coffee houses, and unique stores can make the backdrop to an awesome and relaxing weekend. Even the suburbs are cute and welcoming if you're looking to get away from big-city living.
10. This is green
It can be said that the West Island has the most green spaces in Montreal. With the Morgan Botanical Garden, Cap Saint-Jacques, Terracotta Warriors Park, Queens Farm...so many people enjoy nature. Not only do they have parks and large areas for people to explore, but they can also be easily reached by most residents. After a long day of internal cooperation, there is really nothing better than some friends raising interest rates.
Resources & Links - Montreal