Team Morielli
About Julie
Julie Morielli
Real Estate Broker
With over 25 years of Real Estate experience, Julie Morielli sets herself apart from other realtors by taking Real Estate and her clientele to the next level. She pays serious attention to detail and marketing and brings with her enthusiasm and professionalism. Focus, concentration and the ability to multi-task are but some of Julie's main attributes. One meeting with Julie and it will be evident that she not only has a passion for what she does but a passion for life and for excellence.
Julie's motivation and dedication is what has kept her as one of the top selling Real Estate brokers in the West Island for many years.
(514) 502-7653
This email address is being protected from spambots. You need JavaScript enabled to view it.
About Joe
Joe Morielli
Real Estate Broker
Joe Morielli is a natural experienced sales professional. Having been the owner of several retail businesses, he is equipped with solid administrative, as well as management skills. Joe's many years of sales experience have also contributed to his superb marketing and negotiating skills. He is characterized by his kindness and unquestionable devotion. Efficient and helpful by nature, Joe provides outstanding customer service.
Joe is always reachable and happy to deal one on one with his clients even though he has surrounded himself with a professional and trusted support team. His former clients continually refer him friends and family to renew the rewarding satisfaction they have experienced.
(514) 990-7653
This email address is being protected from spambots. You need JavaScript enabled to view it.
About Lori
Lori Morielli
Real Estate Broker
Lori Morielli (Toppetta) took her first steps into the Real Estate world in 2004 joining her parents and officially becoming Team Morielli. Known for her professionalism, relatability, and kindness, Lori is always generous with her time and energy. Whether it's patiently guiding home buyers or sellers through a new and exciting process or following up with clients long after the transaction is over, Lori will be there with 100% dedication. Knowledgeable, trustworthy, and efficient business style is what makes her successful. With a B.A. from Bishop's University, Lori is also a certified home stager with an eye in design and decor making it easy for her to see the beauty & potential in every property.
(514) 927-4722
This email address is being protected from spambots. You need JavaScript enabled to view it.
instagram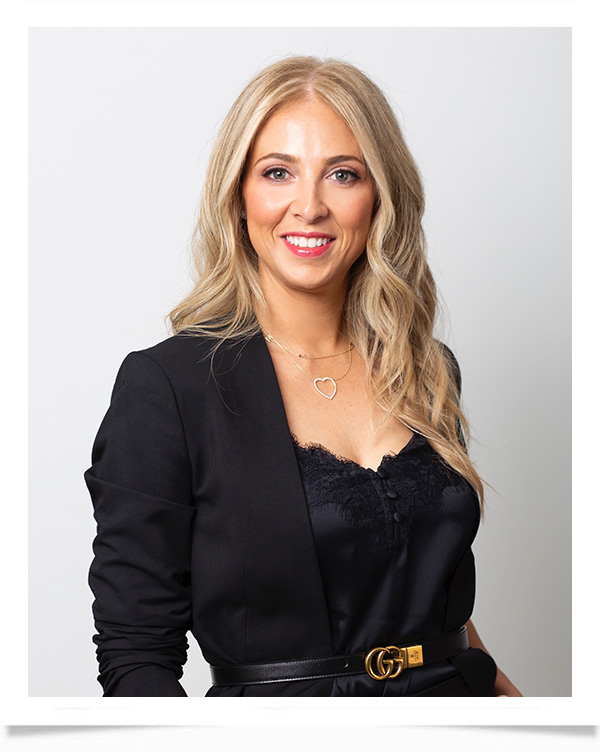 About Andrea
Andrea Morielli
Real Estate Broker
Having grown up in the Real Estate industry, Andrea Morielli (Barakett) officially joined the family team in 2007. She is a graduate of McGill University and brings with her thirteen years of marketing and sales experience. Her dynamic personality, thoroughness, and great attention to detail quickly attracted a loyal client base.
These qualities enable her to fully understand her clients needs and thus provide an unparalleled service.
(514) 862-6915
This email address is being protected from spambots. You need JavaScript enabled to view it.
* Rewards realtors in the residential sector which ranked in the best percentile.
** Rewards realtors in the residential sector which ranked in the top three percentile.
The family team
Together, Team Morielli offers an exciting combination of in-depth knowledge, integrity, enthusiasm, professionalism, and hard work to each and every one of their clients. Whether you are looking for your primary residence, a secondary retreat, land to create and build your dream home, or would like to explore investment opportunities, Team Morielli will work closely with you to ensure you receive exceptional representation and support with the highest level of professionalism and expertise.
Giving Back
Team Morielli has lived and worked in the West Island since 1979. This advantage will help answer any of your questions concerning the local real estate market, the community, school zoning, or any other concerns you may have. They are also very involved in the community and believe highly in the power of giving back by sponsoring, donating, or simply volunteering their time to others. Here are some to name a few:
St-Thomas A Becket Church (every year since 2010)
Royal LePage Shelter Foundation
The West Island Italian Association Golf Tournament
Kirkland KMSPL Softball League
Ecostone Pool in Kirkland
FC 3 Lacs Soccer
Académie Marie Claire
Enfant Soleil (every year for over 15 years)
Breast Cancer Foundation
Palliative Care
Kirkland Day
Sherbrooke Academy
Samy's Valentine Gala
Serving you better, Giving you MORE...with Team Morielli.